Last Saturday was just above 60 degrees.  Hooray!  Tomorrow it will be again!
A couple mornings later there was snow on the ground again, and there's tell of a Nor'Easter heading our way this coming week, but we'll ignore that for the moment.
Spring is coming!  The robin (which never left all winter and has been feeding around our bird feeder) is about, more birds are chirping in the morning.  I took the opportunity of the warm breezy weather last saturday and raked away some winter leaves that had compacted near the front walk, my hub shoveled out the winter leaves that had swirled into the corners around the back porch and raked the small garden patch outside the back door.  Under the leaves, lo and behold, are signs of spring.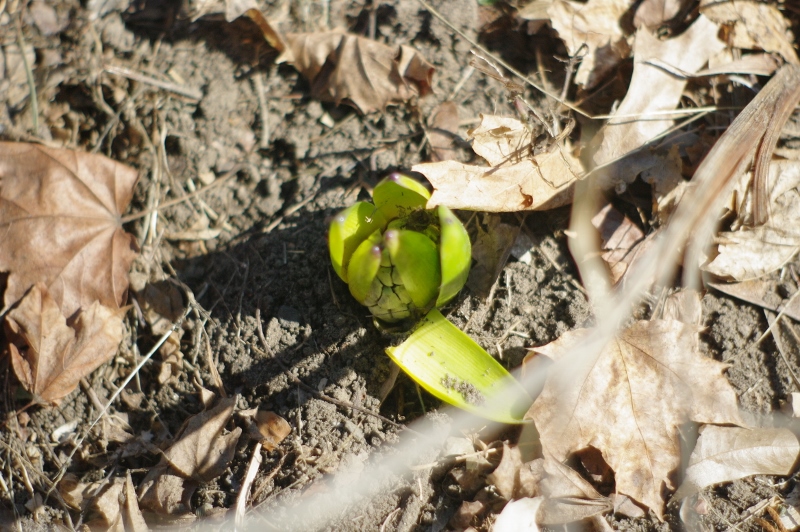 My anticipation for spring this year is strong.  I want the snow to be over, to be outside tending the garden and enjoying the weather.  Money is scarce, and I'm caught in a catch-22 of needing to know how much bed space we are capable of building this year to know how many/what plants to get, and needing to buy the plants soon before we'll know what the beds will be.
"It's spring fever. That is what the name of it is. And when you've got it, you want—oh, you don't quite know what it is you do want, but it just fairly makes your heart ache, you want it so!"- Mark Twain